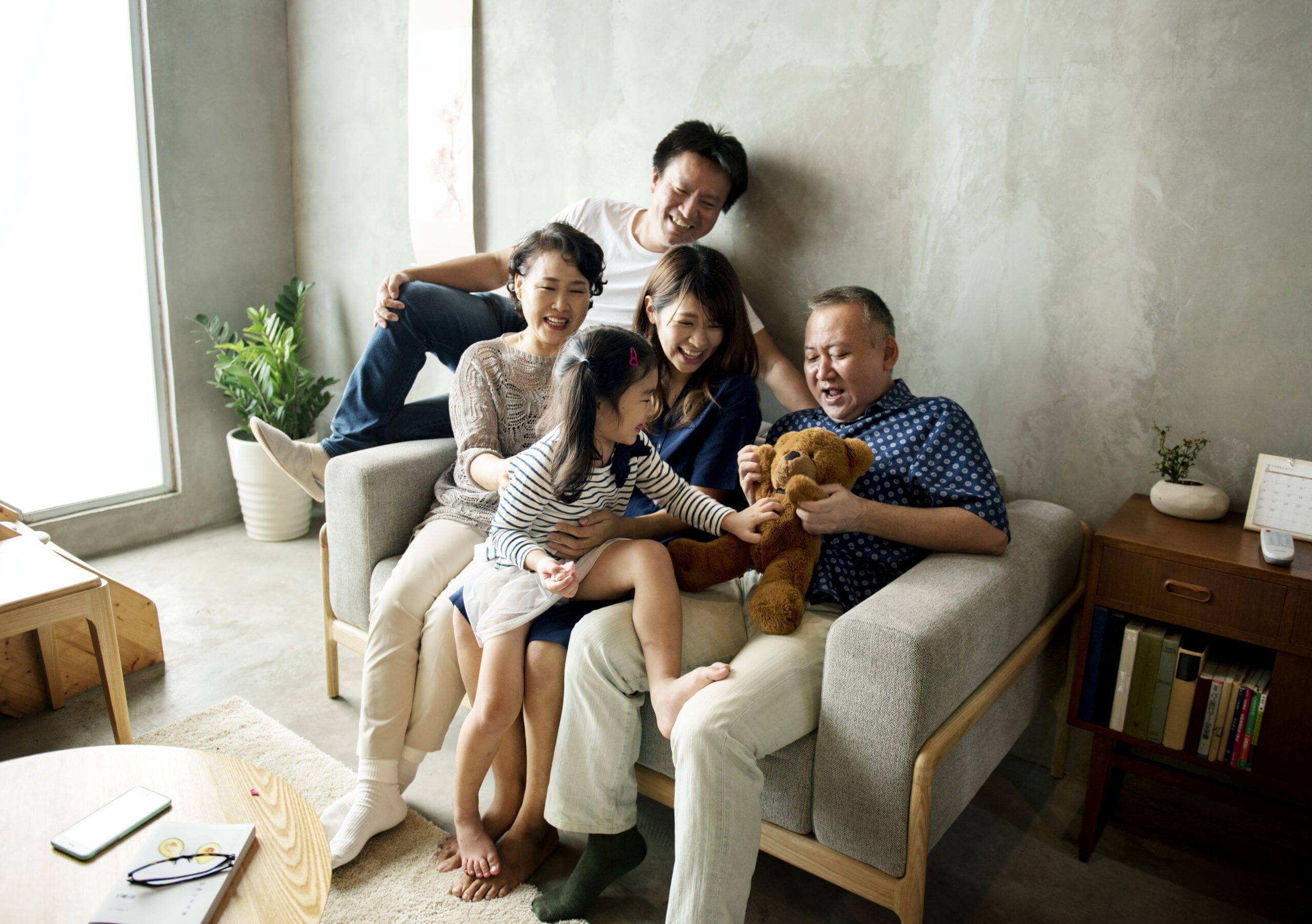 R3+ is a vibrant healthcare company dedicated to helping people live their lives to their fullest, healthiest capacity.
R3+ was founded by a family of physicians who started this journey with the sole purpose of caring for our family and friends, to facilitate a longer, better life.
We have studied the biology of ageing at the molecular and cellular level and all products have been researched in depth and specially formulated based on the latest scientific evidence.
All manufacturing processes are scrutinized meticulously and the final products independently tested to ensure premium health supplements.
All this for us, for our family, for our friends and for you.
Welcome to the R3+ family.
Dr Michael Khor
Michael is a consultant paediatrician with a hospital based practice for the last 50 years. Apart from his chosen field , he has wide interests in various aspects of clinical medicine and his passion is to discover how to live young to a very old age.
He has been following the spectacular advances of research into the cellular basis of ageing and believes we are at an inflection point when this knowledge can be translated from the laboratory to the bedside. The future is here, he believes, when ageing can be treated just like any other disease, with the potential to slow it down or even reverse it.
Dr Thomas Khor
Thomas has always been fascinated and intrigued by the newest medical-related findings in modern science and technology.
After some years of practicing clinical medicine, Thomas took on the challenging position as Chief Operating Officer (COO) in Genenews Diagnostics, a Canadian Biotechnology company. Using his background in Chemistry, Thomas set up research and commercial laboratories, leading a team of Research and Development scientists in the area of pre-cancer diagnosis.
With a greater understanding in the biology of ageing and an improved medicine and technology, Thomas believes that we now live in an era where we could live up to 150 years old.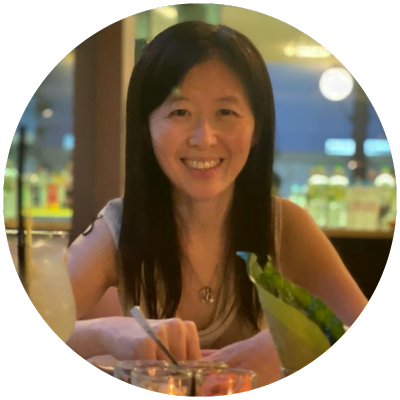 Dr Lee Li Ching
Li Ching graduated from University New South Wales, Australia and moved to Singapore to continue on as cardiology registrar at NUH. She then completed her specialty training to become an associate consultant cardiologist at NUH.
She moved back to Australia to work as a cardiology fellow at the world-renowned heart & lung transplant centre, St Vincent's Hospital, Sydney and focused in the areas of echocardiography, heart failure and pulmonary hypertension before returning to Penang.
In Penang, Li Ching pioneered the heart failure & pulmonary hypertension program at Penang General Hospital, joined the Penang Medical College as a senior lecturer, and Gleneagles Penang as a consultant cardiologist.
After graduating from University College London in 2007, William worked in the UK and Singapore for numerous years before finally returning to his hometown of Penang.
He has always believed in adventures and pushing comfort zones: volunteering as a doctor in Africa, being certified as a professional sailor and summiting Mount Kilimanjaro.
Perspectives and priorities changed with a family of his own. This has refocused his interests into wellness and healthy ageing. He believes nutrition to be one of the pillars of longevity and hopes this will allow his daughters more time with their grandparents, and himself with them.
Szu Fen graduated in 2005 with a degree from the National University of Ireland MBBCh BAO. Over the years of practicing as a general practitioner, she has come to realize firsthand, the vast impact that our lifestyle – nutrition, exercise, and mental wellbeing – has in the development and progression of multiple chronic illnesses and diseases.
She wholly believes that a balanced way of life is the key to healthy aging. However, despite having the best practices and the right medication, the complex process of aging involving our genetics and hormones needs to be addressed, hence has begun the journey into the fascinating, incredible world of regenerative medicine and the reversal of aging.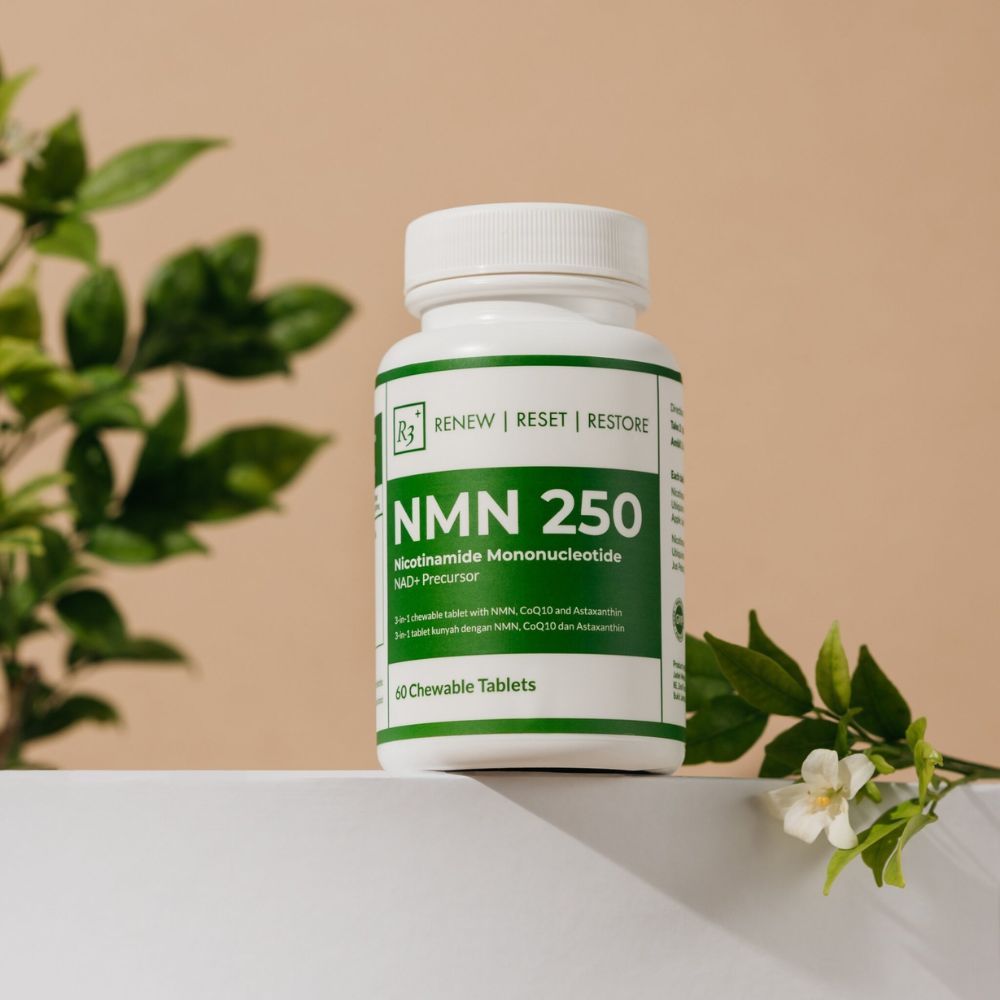 With the growing popularity of NMN supplements reaching out in awareness to more people, you might be wondering what makes NMN250 different from all the other NMN out there in the market. Today we are going to break down why R3+ NMN250 is the best choice for you.
The main thing that makes NMN250 unique is the fact that it contains three supplements, a triple energy boost in one tablet.
The three ingredients are:
NMN 250mg
Ubiquinol 50mg
Astaxanthin 5mg
NAD+ and our body
The three products that make up R3 are specially selected from other longevity molecules because combined, they have a synergistic effect in boosting energy to youthful levels, repairing damaged molecular bits and cellular parts, and promoting health span. They are metabolically active at the molecular and cellular levels and energize the cell's powerhouse, the mitochondria.
NMN is the active precursor of NAD+ which is present in every body cell. NAD+ is essential for the fundamental biological processes of each cell of the body and is responsible for its health and energy production and for DNA repair. It is the fuel that fires up the mitochondria.
Astaxanthin is derived from a variety of sea creatures and was shown to increase lifespan in the Interventions Testing Programme. Its power as an antioxidant is incomparable (6000x stronger than vitamin C), and it gobbles up free radicals like the eponymous Pac-Man eating up all the dots in a maze. It also cools down inflammation. Both these actions improve heart health, and the cognitive function of the brain, and add power to muscle and smoothness to the skin. It also helps metabolic health, cutting down on obesity and diabetes.
Ubiquinol  (the active form of Co-Enzyme Q-10) is a molecule produced by the body and is also present in almost all cells. It has a fundamental role in cellular energy production. Its presence perks up the energy level of a person and gives a sense of physical well-being, increases exercise capacity, protects the heart, and prevents migraine and severe complications of statin therapy.
Working together with lifestyle changes such as regular exercise, a healthy diet, good sleep, and spending quality time with family and friends, R3+ is a game-changer for your health.
R3+: the 3-in-1 formula in one tablet to change your life for the better.
We now have the theoretical knowledge to pause or even reverse aging to enable man to live much longer than ever.
We now have the theoretical knowledge to pause or even reverse aging to enable man to live much longer than ever.